MDI Global Conference on
"Managing in Recovering Markets"
MDI, Gurgaon INDIA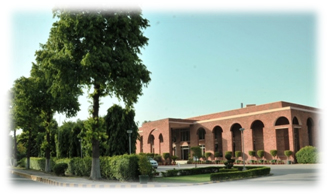 is organizing a
Global Conference on Managing in Recovering Markets
(GCMRM 2014 – 17 : CONFLUENCE OF GLOBAL STRATEGIES)
During: Postponed due to Ebola Crisis – Fresh dates
to be announced soon
VENUE: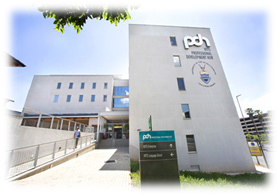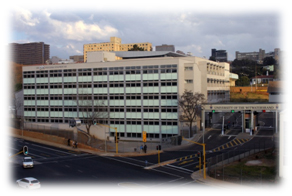 University of the Witwatersrand (WITS)
Professional Development Hub
WITS PDH
92 Empire Road, Braamfontein, Johannesburg
South Africa
GCMRM 2014-17
Venue
WITS PDH ,
Johannesburg (SA)
Dates
Wait for announcement
MDI Global Conference
About the Global Conference:
The global economic shift has presented multiple challenges for economies across continents, yet has also provided opportunities and drivers for growth.
In view of these challenges and emerging opportunities, MDI (www.mdi.ac.in), Gurgaon INDIA, a leading business school in India, is organizing a series of international conferences, commencing with the 3 day curtain raiser event, a global conference at its campus at Gurgaon in India from 5th - 7th March 2014. At that event, eminent researchers, academia, practitioners and policy makers deliberated and presented their viewpoints on a number of global concerns, with more than 120 research papers being presented. The conference proceedings will be published by Springer.
Carrying the agenda forward, MDI announces the next conference in the series of the same theme 'Managing in Recovering Markets' in Johannesburg, South Africa (Fresh dates to be announced soon). This conference is intended to serve as a platform for researchers, business practitioners, academics, policy-makers, entrepreneurs and media-persons to deliberate upon the causes and consequences of the evolving environment, the challenges emanating there from and the strategic responses to these challenges in cross country markets. The conference will set the agenda for the forthcoming global conferences planned for 2015 and 2016. More details about the conference can be obtained from www.gcmrm.org.
About MDI:
Management Development Institute (MDI) Gurgaon, established in 1973, a top ranking business school in India with the vision to be a 'global business school', is a center of excellence in management education, high quality research, executive development, and value added consultancy. It is the first Indian Business School and second in Asia to be accredited by the 'Association of MBAs' (AMBA), UK. MDI was also South Asian Quality Systems (SAQS) accredited by AMDISA in 2005. Various surveys have consistently ranked MDI amongst the top B-Schools in the country.
Suggested Tracks:
You are invited to submit your paper on the following suggested tracks (The tracks are indicative and not exhaustive)
Track
Track Chair

01. Healthcare and Environment

Collaborative Community in Health Management
Collaborative Community in Health Management
Inclusive Innovation in Health Care Management
Climate Change and Innovation
Strategies for Healthcare Startups
Digital Health and Health Systems
Emotional Meaning and Understanding Health Related Challenges

Prof. Trevr Robin Carmichael

02. Strategic Human Resource Management

Strategic and Sustainable Human Resource Management
Strategic Talent Management and Engagement
Strategic Industrial Relations
Employer-Employee Value Proposition
Human Capital Management-Systems and Processes
Human Resource Analytics

Prof. Jyotsna Bhatnagar

03. Leadership and Governance

Resilient Leadership
Empowerment Leadership
Talent Pipeline Development, Succession Planning and Governance
Relational Power and Emotional Agility
Changing Psychological Contract between Leader and Follower
Organizational Design and Governance

Prof. Edward Rankhumise

04. Entrepreneurship

Managing Entrepreneurial Teams, Roles and Rewards
E-tail and Entrepreneurship
Market Sensitivity and Opportunity Sensing in Entrepreneurship
Entrepreneurial Collective Efficacy
Cultural Entrepreneurship
Social Innovation and Entrepreneurship

Prof. Ajay Garg / Prof. Stefan B. Salej

05. Sustainable Growth and Development

Sustainable Strategies for Environmental Challenges
Local, Rural Grass Roots Challenges
Technology Development and Sustainability
Promoting Sustainable Consumption
Policy Initiatives for Fostering Sustainability
Best Practices in Sustainable Growth and Development

Prof. Karuna Mohan

06. Financial performance & Economic Growth

Measurement Challenges in Financial Performance & Economic Growth
Strategic Aspects of Financial Management & Economic Growth
Financial Performance & Economic Growth across Industries
Impact of Globalization in Financial Performance & Economic Growth
Innovations in Financial Management & Economic Growth

Prof. Uma Kollamparambil

07. Cross Cultural Communication

Challenges in Addressing Global Audiences
Solving the Problems of Recipient Diversity
Internet and its Impact on Communication
Business vs Personal Communication
Best Practices in Cross Cultural Communication
Communication Strategy in Handling Global Crisis
Integrated Marketing Communication for Global Brands

Ms. Luci Abrahams / Prof. Koffi Kouakou

08. Customer Centricity

Sensing Consumer Needs
Responding to Consumer Needs
Managing the Needs of Long Tail
Best Practices in Customer Care
Data Analytics for Customer Relationship Management

Prof. Jaydeep Mukherjee

09. Strategic Innovation and Globalization

Services-led Industrialization
Innovation in Product/Process Design
Co-opetition
Crowdsourcing
Democratizing Innovation
International Product Rollout
Market Convergence

Prof. Gillian Marcelle / Ms. Luci Abrahams

10. Operations Excellence

Disruptive Technologies
Design for Environment
Quality Robustness
Rightsizing Inventory
Layout Optmization
Failure Prevention and Detection
Wearable Technology

Prof. Manoj Srivastava

11. Supply Chain Management

Logistic Excellence
Strategic Sourcing
Agile Supply Chain
Supply Chain Alignment
Service Response Logistics
Supply Chain Resiliency
Green Logistics
Spare Parts Management
Store & Warehouse Management System

Prof. Richard Chinomona / Prof. Manoj Srivastava

12. Information Systems and e-Business

Virtual Collaboration
Cloud Computing
Location Based Services
Connective Technologies
Internet of Things
IS Planning & Implementation Issues

Prof. Barry Dwolatsky
Important Dates:
| | |
| --- | --- |
| Call for Papers | |
| Submission of Full Length Paper | ................ |
| Paper Acceptance Notification | ............... |
One of the author/s needs to register by November 24, 2014 for inclusion of their accepted paper in the conference proceedings.
Author's Guideline:
You are invited to submit your paper on the above suggested tracks
(The tracks are indicative and not exhaustive The paper should be typed in Times New Roman font, font size 12 with 1.5 line spacing and title in 14 font size and should include the abstract, references etc. For more details about the author's guideline please visit www.gcmrm.org.).
Paper Submission Process:
The paper may be submitted in APA format at [email protected].in and [email protected]. Please include a separate title page indicating the title of the Paper, Name(s) of the Author(s), Affiliation(s), Mailing Address(es), Telephone No.(s), Email Address(es) and Key Words that describe the paper.
The text of the full paper should include the title but not include the name(s) of the author(s) etc. to facilitate blind review.
Registration:
Registration Fees:
Early Bird registration (Upto.........):
Academics & Practitioners.................................................................................US$ 250
Research Scholars / Students .............................................................................US$ 150
Registration Fee (From.........)..........................................................................US$ 400
On the spot Registration..................................................................................US$ 400
This registration fees is not inclusive of air travel cost and accommodation costs etc., and other charges.
The fees may be paid through NEFT or Demand Draft in favor of Management Development Institute, Gurgaon.
Other details about fees and mode of payment are available at conference link provided on our website www.gcmrm.org
Conference Organizing Committee:
Chief Patron: Director, MDI, Gurgaon
Mentor: Dr. D. P. Goyal, Dean - Executive Graduate Programmes, MDI Gurgaon
Conference Chair: Dr. Jyotsna Bhatnagar, MDI, Gurgaon
Conference Coordinators: Dr. Jaydeep Mukherjee & Dr. Manoj Srivastava, MDI Gurgaon
Prof Helena Van Zyl, Director of the School of Management at the University of the Free State (UFS), South Africa
Prof Ajay Garg, Tshwane University of Technology Business School, South Africa
Ms. Lucienne Abrahams, Director, LINK Centre, University of the Witwatersrand, South Africa, Johannesburg
Dr Len Konar, Independent, Non-Executive Director of Companies, Johannesburg
Eminent Academicians and Practitioners from South Africa and India may join this committee
Technical Committee Members:
Prof. Varun Grover, William S. Lee (Duke Energy) Distinguished Professor of Information Systems, Department of Management, Clemson University, South Carolina, USA
Prof. Padma kumar Nair, Director, LM Thapar School of Management, Thapar University, Patiala, Punjab
Prof. D K Banwet, Professor, Department of Management Studies, IIT, Delhi
Prof. Mohan Thite, Associate Professor in HRM, Griffith Business School, Griffith University, Brisbane, Australia
Prof. Madhu Vij, Professor, FMS, Delhi University
Prof. Tanuja Aggarwal, Professor, FMS, Delhi University
Prof. Manjari Singh, Associate Professor, Faculty of Personnel & Industrial Relations, IIM, Ahmadabad